All the members and families of the Ashaway Volunteer Fire Association wish to thank everyone who has served and all those currently serving their country. We especially want to give our heartfelt thanks to all association members who have served and family members currently on active duty.
"Please always remember all gave some and some gave all in service to the Red, White and Blue!!!"
"These colors never run"
Have a safe and fun filled holiday weekend!!
************************************************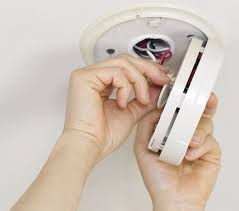 ARE LOOKING FOR PLAN REVIEWS, OR SMOKE DETECTOR INSPECTIONS IN THE ASHAWAY FIRE DISTRICT ?
CONTACT THE ASHAWAY VOLUNTEER FIRE ASSOCIATION FIRE MARSHAL AT 401-430-0075 OR SEND AN EMAIL TO: firemarshal@ashawayfire.necoxmail.com to schedule an appointment.
######################################################################################################
ASHAWAY FIRE DISTRICT INFORMATION
PLEASE SEND FIRE TAX INQUIRIES TO THE ASHAWAY FIRE DISTRICT TAX COLLECTOR AT:
afdtaxcollector@ashawayfire.necoxmail.com
OR CALL: 401-377-4610
PLEASE SEND INVOICE INQUIRIES FOR THE ASHAWAY FIRE DISTRICT TO THE DISTRICT TREASURER AT:
afdtreasurer@ashawayfire.necoxmail.com
OR CALL: 401-377-4610
""PLEASE DO NOT SEND YOUR INQUIRES TO info@ashawayfire.org""
**********************************************************************
Welcome to the Official Website for the Ashaway Volunteer Fire Association
***** WEB SITE UPDATED 04/28/16*****
Your feedback is important to us! Feel free to sign the guestbook.