National Weather Service Alerts for Washington County, RI
Please contact the District Tax Collector on all fire tax inquiries.
"Please DO NOT email info@ashawayfire.org for tax information."

"Please do not send requests for fire reports to info@ashawayfire.org."
---
The email is not monitored or checked on a regualar basis.
All requests for fire reports should be made in writing and mailed to:
Ashaway Volunteer Fire Association
Attn: Fire Chief
213 Main Street
PO Box 44
---
The 22nd Annual Holiday Stroll in the Village of Ashaway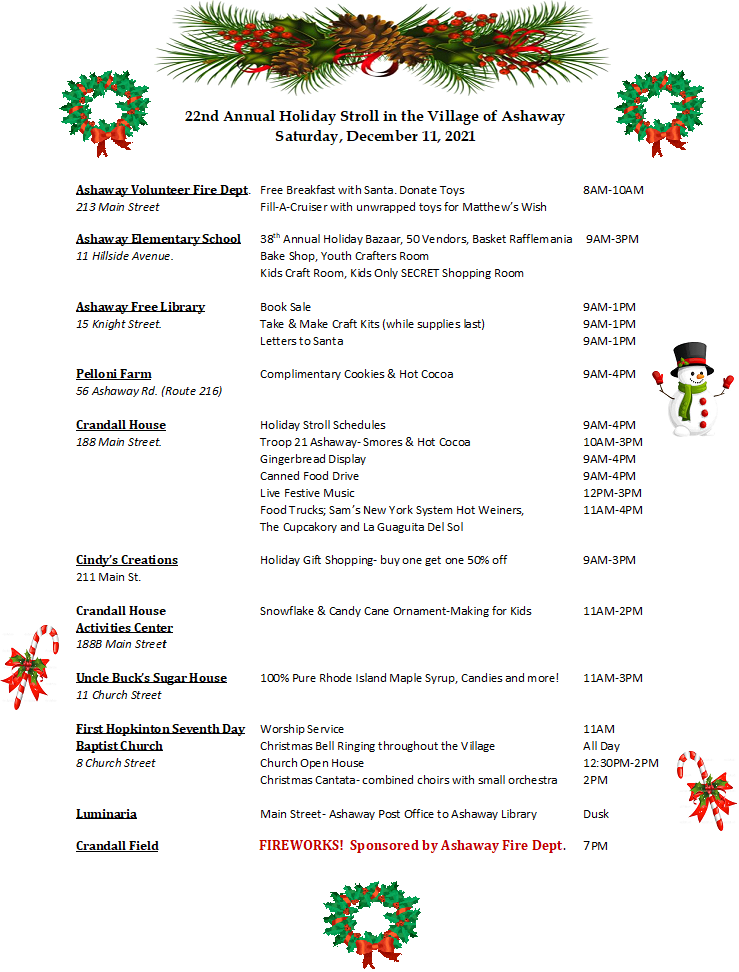 Stop by the fire station between 8 AM and 10 AM on Saturday, 11 December 2021, have a bite to eat and visit with Santa. Bring an unwrapped new toy and help fill the Police Cruiser. Hopkinton Police are collecting toys for Matthew's Wish Toy Parade again this year.
Then at 7 PM sharp at Crandall Field the Ashaway Volunteer Fire Association is once again sponsoring the annual fireworks display. The annual fireworks display has become a very popular event.
Timeline of Events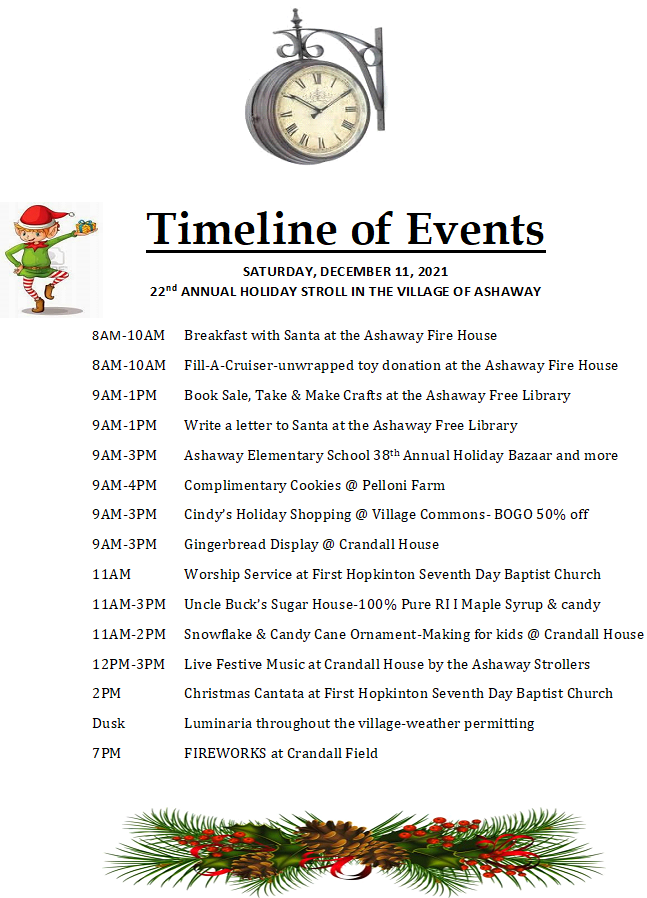 ---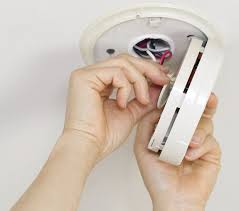 ARE LOOKING FOR PLAN REVIEWS, OR SMOKE DETECTOR INSPECTIONS IN THE ASHAWAY FIRE DISTRICT?
CONTACT THE ASHAWAY VOLUNTEER FIRE ASSOCIATION FIRE MARSHAL AT 401-430-0075 to schedule an appointment.
---
ASHAWAY FIRE DISTRICT INFORMATION
PLEASE SEND ALL FIRE TAX INQUIRIES TO THE ASHAWAY FIRE DISTRICT TAX COLLECTOR AT:
afdtaxcollector@ashawayfire.necoxmail.com
OR CALL: 401-377-4610
PLEASE SEND INVOICE INQUIRIES FOR THE ASHAWAY FIRE DISTRICT TO THE DISTRICT TREASURER AT:
afdtreasurer@ashawayfire.necoxmail.com
OR CALL: 401-377-4610
""PLEASE DO NOT SEND YOUR INQUIRES TO info@ashawayfire.org""
Welcome to the Official Website for the Ashaway Volunteer Fire Association
***** WEB SITE UPDATED 11/23/2021*****
Your feedback is important to us! Feel free to sign the guestbook.